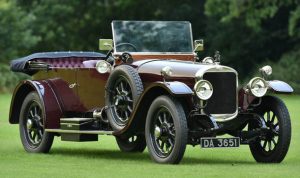 Owners of classic cars are very proud of their vehicles and keen to maintain  originality.
Thomas Locksmiths are able to cut keys for most British, European and American Classic Cars. With a worldwide client base including working for Aston Martin and Rolls Royce our service has gained a recognised reputation.
We will always try to cut keys to code but we may need the lock to be able to reproduce the exact key to lock.
In some cases you may wish to send us the lock if you are having problems. We can repair a lot of problems that go with these old locks. We can also make a key pass a lock if you have managed to purchase a new lock that is different to your existing lock set.
Either way Thomas Locksmiths can resolve any issue with any classic car lock or key.
Call now for any questions 0800 0561226
Classic Cars we cut keys for:
Abarth | AC | Adler | AF | AJS | Alba | Alfa Romeo | Allard | Allison | Alpine Renault | Alvis | Ambassador | AMC | Amilcar | Armstrong Siddeley | Arnolt-Bristol | Arrows | ASA | Aston Martin | Attila | Auburn | Audi | Austin | Austin Healey | Autobianchi | Bayliss Thomas | Bean | Bedford | Bentley | Bethlehem | Bimota | Bitter | Bizzarrini | BMW | Borgward | Brabham | Bristol | BSA | Bugatti | Buick | Cadillac | Caldwell | Caterham | Chaika | Chenard & Walcker | Chevrolet | Chris Craft | Chrysler | Cisitalia | Citroen | Clenet | Coachman | Cobra | Connaught | Cooper | Cougar | Crestmobile | Crossley | Cyclemaster | Daihatsu | Daimler | Daren | Datsun | David Brown | De Dion | De Dion Bouton | De Soto | De Tomaso | Delage | Delahaye | Delauney-Belleville | Delorean | Dennis | Derby Bentley | Devin | Diatto | DKW | Dodge | Dulon | Egli | Eldon | Elva | Essex | Eurobrun | Excalibur | Facel Vega | Falcon | Ferguson | Ferrar | Ferrari | Fiat | Fisher | Flajole | Ford | Formule | Francis Barnett | Furore | Gatso | Gaz | Ginetta | GMC | Gnome Et Rhone | Godefroy & Leveque | Graham-Paige | Greeves | Grid S1 | GTD | Gulfstream | GWK | Handley Knight | Hanomag | Harley Davidson | Healey | Hesketh | Hillman | Hirondelle | Hispano-Suiza | HMC | Holden | Holsman | Honda | Horch | Hotchkiss | HRG | Hudson | Humber | Hummer | Hupmobile | Hustler | Innocenti | Intermeccanica | International | Invicta | Iso | Italdesign | Jaguar | JBW | JC | Jeep | Jensen | Jewett | K1 | Kawasaki | Koenigsegg | Kougar | Lada | Lagonda | Lamborghini | Lambretta | Lanchester | Lancia | Land Rover | Laverda | Le Mans | Lea Francis | Lenham | Lexus | Lincoln | Lister | Locost | Lola | London Taxi | Lorraine-Dietrich | Lotus | Lucchini | Madison | MAN | March | Marcos | Marmon | Martini | Maserati | Matador | Matchless | Mather | Matra | Maybach | Mazda | McLaren | McLaren Mercedes | Mercedes | Mercer | Mercury | Messerschmitt | Metro | MG | Millot | Minardi | Minerva | Mini | Mitchell | Mitsubishi | Monica | Moretti | Morgan | Morris | Moskvitch | Moto Guzzi | MTX | MV Agusta | MVS | Napier | Nash | Nissan | Norman | Norton | NSU | Oakland | Oldsmobile | Opel | Osella | Packard | Pagani | Panhard Levassor | Panther | Peugeot | Phebus | Piaggio | Pierce-Arrow | Pilgrim | Piper | Plymouth | Pobeda | Pontiac | Porsche | Praga | Racecorp | Railton | Ralt | Regal | Reliant | Renault | Renault -Landaulet | Reo | Reynard | Riley | Riley and Scott | Robin Hood | Rolls-Royce | Rosengart | Routemaster | Rover | Royal | Royal Enfield | Rugby | Saab | Sabra | Salmson | Sam Foose | Sanford | Saurer | SeaRoader | Seat | Shelb | Showtime | Siata | Siddeley | Simca | Simtek | Singer | Skoda | Smart | Standard | Stanguellini | Stanley | Star | Steyr-Puch | Studebaker | Stutz | Subaru | Sunbeam | Surtees | Suzuki | Swift | Talbot | Talbot Lago | Talbot Sunbeam | Tatra | TD | Teardrop | Theodore | Tiger | TOJ | Tornado | Toyota | Trabant | Tresaire | Triumph | Trojan | TVR | Ultima | UMM | Vanden Plas | Vauxhall | Velorex | Venturi | Voisin | Volga | Volkswagen | Volvo | VW | Westfield | White | Williams | Willys | Willys Overland | Wolseley | Yamaha | Zastava | Zaz | ZBR | Zil